Frequently Asked Questions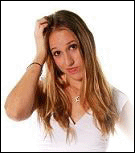 Dance Center Questions
Where is your dance center located?

We are located at 7243 Engineer Road Suite B, San Diego, CA 92111.

What are the hours at your dance center?

We are open from 1:00 PM to 9:00 PM on Mondays through Fridays. On Saturday we are open from 11:00 AM to 6:00 PM. We are closed Sundays.

How is the parking at your dance center?

There is plenty of parking in the parking lot in the front and on the side of the building. There are also plenty of parking spaces available on the public street.

Do you offer parking for bikes?

Yes, we do. Ask our staff for assistance.

Are you wheel-chair accessible? 

Absolutely. Our facility is outfitted with entrance ramps and handicap parking, and our staff will be eager to assist you should you require it. 

What are the directions to your dance center?

The Infinity Dance Sport Center and The Ballroom Boutique are conveniently located in the heart of San Diego, at 7243 Engineer Rd Ste B, San Diego, CA 92111. Just off the 805 Freeway, take the Clairmont Mesa exit, turn towards Walmart (south on Shawline) then first right and first left onto Engineer Rd. You can also visit our Location page for more information or to find and print directions.  

Are dogs allowed at you center?

Absolutely! Please be reminded however to please keep your pets on a leash at all times.
Dance Class Questions
Do I need a partner?

NO, all classes are open to individuals without partners; come and meet the people just like yourself who have a burning desire to learn to dance.

Should I take private or group class lessons?

Most people start with group classes until they know what style of dance they really find interesting but learning is dramatically increased by private lessons, even a few makes a huge difference.

How much do the different classes cost?

There are lessons and classes to meet every budget; call us at (858) 560-4372 and find out what's right for you.

What kind of shoes, clothes, etc. do I need?

Infinity's staff will be glad to assist you with finding the right shoe and clothes for your style. Ask to speak to a staff member at (858) 560-4372.

Where will I dance after I learn?

Infinity has many dance parties where you can practice your new skills and meet other students from a variety of classes who want to practice too. Check out Infinity's entire dance party schedule featured on our calendar.
Payment Questions
Do you accept credit cards?

Yes, we accept all major credit cards including Visa and Mastercard.

Do you offer military discounts?

Yes, we do. Ask our staff for details or call us at (858) 560-4372.

Do you offer any discounts or specials for new customers?

Absolutely! Visit our Yelp page at: https://www.yelp.com/biz/infinity-dance-sport-center-san-diego to access a 20% coupon for your first visit. Also, visit our Dance Classes page for more information on New Customer specials.
Covid-19 Pandemic Questions
Are you still open for business during the pandemic?

Absolutely! Salsa, Swing, Samba, Waltz and more! Let's work off those Covid-couch pounds Super fun! Super Easy!! Come for the Dancing ~ Stay for the friendships!

Does your staff wear masks?

Yes, for your protection along with their protection our staff are currently required to wear masks.

Are customers required to wear masks?

Yes, for your protection along with the protection of our staff, customers are currently required to wear masks.